Start Ranking Videos
Within Hours
Introducing the

Ultimate All-In-One Web based Video Ranking System
Social Bookmarks

- 200+ High PR Sites!

Video Syndication

- 10+ Blogging Sites!

Directory Submission

- 300+ Sites!

High Retention Views

- Go Viral!

Redirect Backlinks

- 350+ Sites!

URL Shortener

- Top 30+ Sites!

Built-in Pinger

- Click & Done!
What is VideoRankr?
VideoRankr is a 100% Automated Web-based tool with which you can boost your video ranking in search engines.
Main Features
Web-based Tool

Sign up & start adding campaigns right from the members area. It's all web-based, nothing to download or install.

Video Syndication

Get your videos syndicated (embedded) across 10+ Video Blogging websites. No sign up required, VideoRankr takes care of everything!

Social Bookmarks

VideoRankr will build High PR Social Bookmark backlinks on 200+ sites for your video along with a complete report. This is one of the most amazing features of VideoRankr!

High Retention Views

Add a video to our system and thousands of REAL people from the network will watch your video from beginning to end (full duration).

Redirect Backlinks

VideoRankr will create redirect backlinks on more than 300 websites for your videos, 100% automatically. These are often called as buffer backlinks that pass link juice to the main video.

URL Shortener

Shorten your video URL and get backlinks from Top 30 Sites like Bitly, Adfly, McAfee etc. All you need is a video URL, rest is done automatically by the system.

Directory Submission

Within minutes, you can submit your video to 300+ web directories. After the submission, you'll get the list of directories and confirmation emails.

Built-in Pinger

Just copy/paste your backlinks in our built-in online pinging system and see them getting supercharged via 24 ping services almost instantly.

Task Reports

Every single campaign that is processed through our system comes with a proof in form of live reports. You will know exactly where your video is syndicated and links are built.

Drip Feed

Drip Feed your campaigns from 2 to 7 days. We do have an instant submission option for some specific link building tasks.
Video Marketing
It's all useless if you are spending $$$ on video creation but the videos rank nowhere. The fact is that
syndicating videos, building backlinks, sharing URL on social networks, creating listing in directories,
pinging and indexing requires HELL LOT OF TIME & ENERGY... Isn't it true?
STOP Wasting Your Time, Money, & Energy!
Imagine a set-and-forget system where you can just add your Video URL and watch it rank higher within hours.
VideoRankr will get 1000s of REAL High Retention Views to your videos - 100% automatically.
VideoRankr will submit your video to 200+ Social Bookmark Sites - 100% automatically.
VideoRankr will create backlinks on 350+ Redirect Websites - 100% automatically.
VideoRankr will shorten your URL on 30+ Top Websites - 100% automatically.
VideoRankr will send your videos to 300+ Online Directories - 100% automatically.
VideoRankr will syndicate your videos across 10+ Video Blogging Sites - 100% automatically.
VideoRankr will help your video and backlinks to get Pinged & Indexed - 100% automatically.
Remember: You don't even need to lift your finger (let it be captchas, registration, posting or anything else)
as VideoRankr does every single task 100% automatically!
Time For A Quick Question
Which one will rank higher: A or B ?
Of course, Video B will rank higher compared to A.
Would you like to see your video stats boost & grow like B?
Get Instant Access To VideoRankr Right Now!
Sign Up

All you need to do is to sign up and get started with your campaigns. VideoRankr is a 100% web-based tool, nothing to download or install.

Add Campaigns

Once you're in the members area, adding a campaign is darn easy! Get your Youtube Video URL, create a campaign, set task speed (drip feed), and submit.

Boost Videos

After a campaign is added, VideoRankr will get busy with it and you'll be monitoring the video stats from the video page as well as the report on campaign page.

Rank Higher

It can't get any easier! A 100% automated set-and-forget system with no manual work required is what VideoRankr is. Get your video ranked higher in Youtube and Google - start right now!
What Makes VideoRankr Unique & Powerful Compared To Other Tools?
1
The Amazing Features
- VideoRankr is probably the only video marketing tool available in the industry with this many features. It's a complete all-in-one video marketing solution.
2
Cloud Based
- Nothing to download, install, update, upgrade or manage.. Isn't it great? VideoRankr is the only web-based marketing tool which manage cloud campaigns and get tasks done without the need to run any software on your machine.
3
100% Automated
- This is truly a hands-free video marketing tool where each and every task is automatically handled and delivered. No captchas to deal with, no proxies, no manual work - an absolutely automated ranking solution.
See What VideoRankr Users Are Saying...
Click. Submit. Rank. 100% Automatically
Start Ranking Videos Like A PRO


We are not going to charge you $$$ hundreds of dollars.
There's nothing like a monthly fee or subscription you need to worry about.
You can get access to VideoRankr system on a Pay-As-You-Go or Prepaid Credits system.
It's the best thing because you are not going to be tied in a monthly subscription or a heavy life-time fee.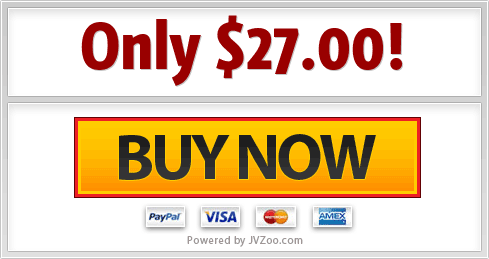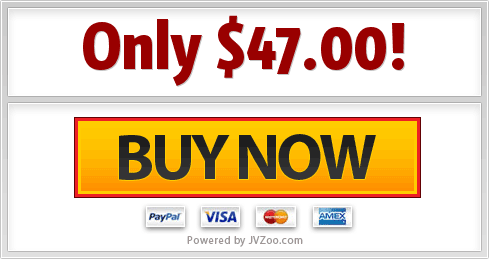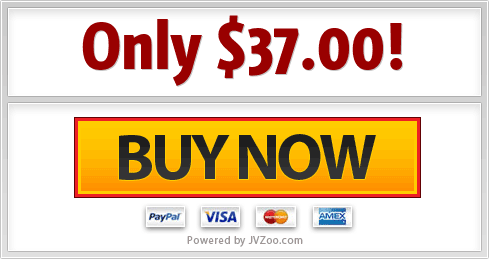 Note: You can easily add more credits to your account from the members area.
Money Back Guarantee

We offer 30 Day Money Back Guarantee IF our system fails to deliver any task/campaign. If you purchased the credits and used them successfully, no refund requests will be entertained.

100% Secure Checkout

Verified & Secure Checkout via JVZoo. Pay Via Credit Card or PayPal.
Frequently Asked Questions
What is VideoRankr?

VideoRankr is a web-based video ranking tool where you can add campaigns and tasks like syndication, social bookmarks, directory submission, high retention views etc. Once a task is processed, a report will be available on the particular campaign page. You can read more about VideoRankr above in the features section.

How the credits system work?

It is quite easy to understand. Let's assume that you have 1000 credits in your account. Now you can create campaigns and add all kinds of tasks for example directory submission for 50 credits, a video syndication task for 100 credits, and so on. When you have consumed all your credits, more can be purchased right from the members area at discounted prices.

Do you offer campaign scheduling (drip feed)?

Yes, you can set a drip feed option for specific campaign types from 2 to 7 days. Campaigns like Directory Submission and Video Syndication are processed instantly.

Do you allow adult/gambling related videos?

This is something WE DO NOT ALLOW for the obvious reasons. Your campaigns will be rejected if the video content is adult/gambling/casino related.

Is this safe to use with Youtube Videos?

In fact, we ONLY allow Youtube videos at the moment. Weeks and months of testing shows that VideoRankr is a 100% safe video ranking tool. All we offer are white-hat SEO strategies with drip feed options that will help your videos rank naturally.

Will I get any campaign reports?

YES! Our system will add a report to your campaign once it is completed. You can also manually track tasks like High Retention views from Youtube (video) page itself. VideoRankr provide reports for everything that is processed through the system.

Do I need to download/install anything?

No, not at all. VideoRankr processes and manages all your campaigns in a cloud environment. Thus, all you need is an account at our website. It doesn't matter what operating system you use, Windows or Mac or Anything else - as long as you have access to an internet connection :)

Are there any monthly fees?

Absolutely NO. You buy credits and you use them as and when you require. There are no contracts or hidden fees. We want our customers to get the best out of VideoRankr while saving time and money.
Get Instant Access To VideoRankr Right Now!